"Bach and Sonnets" at Ronnie Scott's Upstairs on Wednesday, 6th June 2018, 5pm-8pm is a charity fund raiser to support three wonderful musical charities:
Ronnie Scott's Charitable Foundation
The Ronnie Scott's Charitable Foundation (registered charity no: 1163990) was launched in December 2015 and is a non-profit organisation dedicated to the support of jazz education programmes both in the UK and overseas. The charity aims to ensure that music education is accessible to every child and young person, especially those who are under-privileged, by raising and distributing funds and gifting musical instruments to organisations that create or develop youth jazz and music programmes.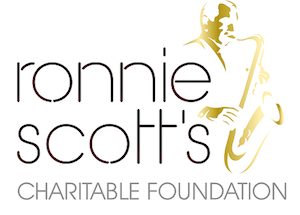 Play for Progress
​​Play for Progress (PFP) is a London-based charity that delivers therapeutic and educational music programmes for young people impacted by conflict, to help them engage with, learn through, and explore their capabilities in music.
Music Fund
Music Fund is a humanitarian project that supports musicians and music schools in conflict areas and developing countries. Music Fund collects instruments, repairs them and gives them a second life in 16 projects in Africa, the Middle East and Central America.
Music Fund also trains instrument repairers and offers the exchange of teaching skills.